Easy, Effective, Long Term Repairs

Today's current road repair methods do not address the cause of the problem -keeping water out. Traditional repair methods use only fills. which are temporary at best. American Road Patch is the solution! Take the extra step now and avoid repeat repair work later
American Road Patch Peel and Seal Repair Patch embeds into the roadway forming a waterproof seal. extending the life of repairs. Unlike traditional methods. American Road Patch is a cost effective product that properly contains. strengthens. and seals potholes. cracks. and utility cut repairs.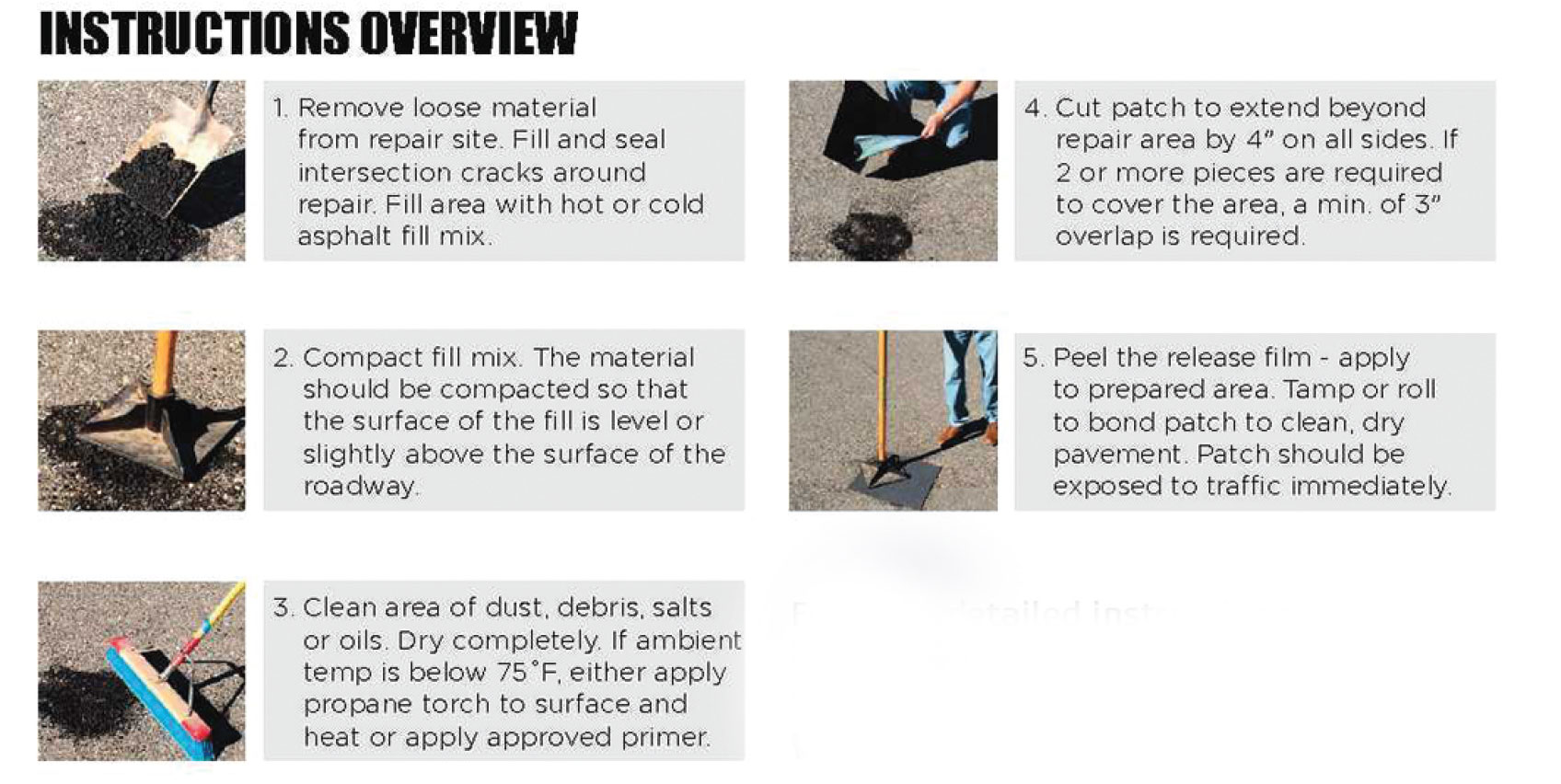 Easy to apply – no special trucks or equipment needed
High-strength fiberglass grid reinforced
Bonds to both asphalt or concrete
Patented technology
Plow resistant
Complete repairs without shutting down roadway